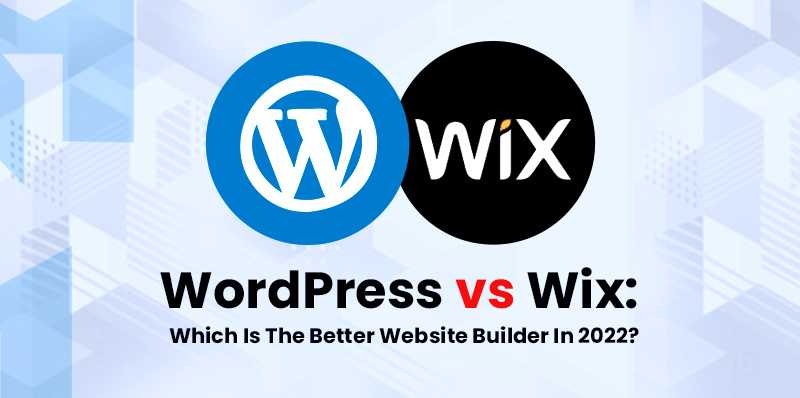 Want to make a website but don't know a single thing about programming?
WordPress and Wix are two different tools that allow you to make professional-looking websites in just minutes.
Whether you want to start a blog for fun or get into e-commerce, WordPress and Wix are the best options you have to make your ambitions a reality. And both need zero coding experience to get started.
But which one is better? And more importantly, which one is right for you?
This article will explore just that.
Which One Is Easier To Use?
WordPress is simple to start with, but tough to master. It doesn't hold your hand during the creation process like Wix does, but it's enough to get started.
It features a powerful block editor that lets you edit every element of your website.
Want to make a subscription form?
There's a downloadable plugin with all of the code already written.
Want a chatbot on your website?
There's a plugin for that, too.
Wix is even simpler than WordPress but lacks some of its powerful features.
With Wix, you sign up and choose from more than 900 free templates to have a fully-working website within minutes.
It has a simple drag-and-drop feature that lets you move around your website elements, something WordPress doesn't offer.
You don't use plugins in Wix, but download apps from the Wix App market instead to give your website extra features.
Which One Has Better Design Options?
WordPress has thousands of free and paid-for themes.
But the biggest advantage of WordPress lies in its paid templates, which are some of the best the internet has to offer.
Wix has thousands of pre-made templates that are free, and every single element on the page has a customizable layout.
You use a drag-and-drop feature to edit your pages, which is one of the biggest reasons most people will find it easier to use than WordPress.
Which One Has Better Customization Options?
WordPress features far more customization options and features. But this comes at the cost of being a little more complex to use.
There are thousands of community-made plugins you can download. You can have nearly every single feature you can think of — as long as you download and configure the right plugin.
Wix has more than 800 free templates.
Each template is categorized by industry and comes with sample content to get your website started.
The main advantage of Wix, however, is in the Wix ADI. This is a design tool that asks you questions about your preferences and designs your website according to them within seconds.
Which One Has Better Security?
WordPress is an open-source content management system. It depends on its community to find and fix any flaws in the code. This is both a blessing and a curse.
And since WordPress is so popular, any single flaw in the code means that millions of websites can be affected. You'll need to be proactive and constantly update your site. You'll need to configure your plugins and themes to make sure there are no accidental security holes. A WordPress site is only as secure as the amount of effort the owner puts into it.
Wix is closed-source software. It updates automatically and everything on the security end is taken care of by the support staff. If you're a paying member of Wix, you can contact the support team to have any problems addressed.
Which One Has Better SEO?
WordPress has incredible potential for SEO.
There are plugins created every day to optimize your website.
The most popular WordPress plugin, Yoast, is used by more than 5 million websites.
You can use this to edit your webpage metadata and control redirects. It even gives you advice on the best pages to link to if you want to improve your search engine rankings.
Wix has every SEO tool that a beginner would ever need, but its reputation is nowhere near that of WordPress. If you want to improve your page's loading speed, there is no plugin you can easily download.
You're limited by what the Wix editor allows you to do.
The most popular SEO tool for Wix is the Site Booster, which allows you to embed URLs in search results, track your performance, and target specific keywords.
Conclusion
Wix and WordPress are perfect for beginners, but they differ in some key areas.
Both are user-friendly and perfect to use if you don't know programming.
Wix is just a little more user-friendly for beginners while WordPress is more challenging but powerful if you learn to use every feature it has.
MindBees provides fully-fledged WordPress solutions to attract more customers and drive business growth at a highly affordable price. WordPress startup package starts at $1499 . Our WordPress developers are the best in class with their meticulous knowledge of the WP core, Plugins and themes. Their excitement in developing out of the box solutions and versatility with different programming environments constitute the foundations for recognizing MindBees as the most proficient custom WordPress development company in India.