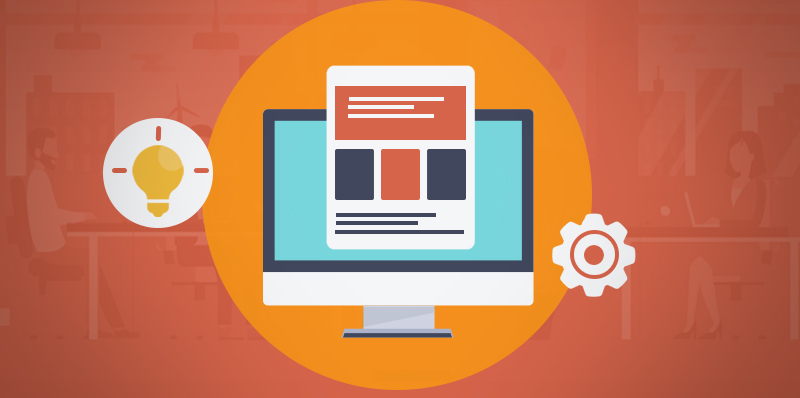 Why should you outsource Website Maintenance Services to a Professional Web Development Company?
"404 Page Not found Error "definitely not an impressive way to greet a customer while skimming through your webpages.
Websites have outgrown from a place to display your contact details to a digital representation of your business in the online world.
It not only sells your products but is a living testimony for your brand's professionalism and relevance in the market segment. A website with irrelevant contents diminishes customer engagement levels. It gives a solid reason for the search engines to push you to the inner pages and then to oblivion.
Not just broken links, a slew of other issues like unexciting designs, slow-loading webpages, vulnerable applications and outdated contents are some of the repelling elements for the customer and search engines. Poor SEO means low search visibility and reduced growth prospects.
It makes regular maintenance of website an absolute necessity to tap the benefits of the ever-growing internet-enabled market.
If your "latest news" is more than two years old, who is going to believe that you are a novel solution provider in the latest technologies? How can a customer make the payment, if your eCommerce portal shows SSL certificate expired warning during check out?
Do I need a professional web development company for website maintenance?
Not all companies with a website are software companies. Their inability to identify and devise proper solutions to make their sites responsive towards the changing customer expectations dampens their growth potential significantly. For such companies, the available options are maintaining an in-house webmaster or outsource it to a competent team.
The significant advantages of outsourcing your website maintenance to a professional team are
1. Time to do business
Every entrepreneur tries to reduce avoidable expenses. It is quite natural that some may follow a Do It Yourself approach for website maintenance too.
Even though extending your capabilities for a new area is a welcome thing, the learning curve to become an excellent webmaster is quite long. The time, energy and focus you invest in this area can adversely affect the growth of your core business area.
Outsourcing relieves you from such stressful environments and helps you to devote your entire energy to propel your business without any distractions
2. More Budget for marketing
An in-house webmaster or website maintenance team demands a relatively higher upfront investment in the form of infrastructure expenses and software licensing costs. Also, you need to spend on other statutory expenses such as health insurance, Tax, benefits and hiring expenses.
In the case of outsourced website maintenance, there are no such recurring expenses. It enables you to set aside increased allocations for marketing and brand building activities for upward growth for your organization.
3. Flexible talent
Evaluating the performance of an employee outside your core competency has its pitfalls. You have to depend on another person's judgment, and it might not always be in line with the organizational requirements.
A website development company has vast experience and seasoned professionals in all levels of website maintenance operations. Be it a new user interface design or search engine optimization; they have the competency to deliver results.
4. Reputation Management
Most website owners carry a notion of "something is better than nothing" and leave the website as it is. Such an outdated system is a soft target of hackers, and they use it for all type of malicious activities. It creates reputation issues to the data centre, and they may even resort to remove you from their facility.
Security professionals in a website development company manage a multitude of websites and are aware of the possible security threats much before they are active. They patch the vulnerabilities through timely updates to make the system robust and secure. Besides, they deploy automated tools to monitor activities such as back up management, and it helps them to restore normalcy during emergencies at an impressive time frame.
Such industry compliance working modalities help you to gain customer confidence and improve your conversion rates in a significant way.
5. Great SEO
With ever-changing algorithms, getting into the first pages of search engines results is an uphill task. A software firm with extensive exposure in various contributive segments of search engine optimization is more efficient in bringing out results than an in-house webmaster who wears multiple hats.
Outsourced support too has its worries, mainly in areas such as communication and delivery quality. MindBees, with its team of seasoned professionals and stringent quality practices, make such concerns irrelevant to our clients. We hire only the best talents, and our training process is impregnated with our experience of more than one decades in the industry. It makes us a group of tech-savvy professionals with impressive communication skills, who trigger growth not just for us, but for our clients and their customers too.