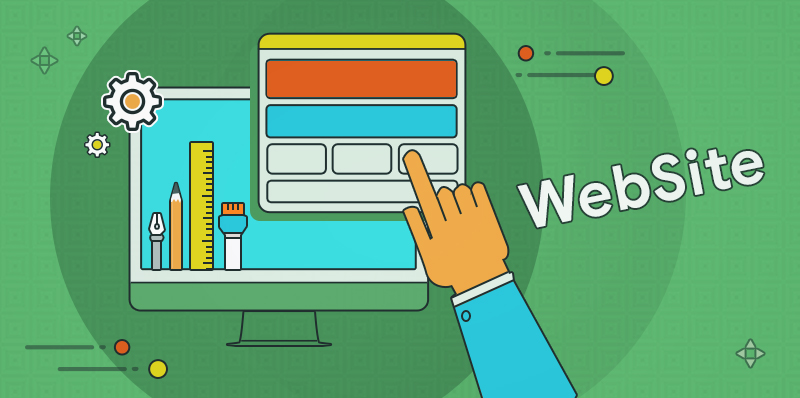 Dedicated professionals who work exclusively for the firm is a dream of every entrepreneur. The high costs of infrastructure investments, employee benefits and head hunter fees is a deal-breaker for many.
Outsourcing, with its cost-effectiveness and the broad scope of operations, has been a game-changer in the software industry. It enables even a startup to have dedicated skills for various activities such as software development, website maintenance or support and enhance their brand value.
Freelancers or Outsourcing Providers?
Gig economy or hiring Freelancers for your custom requirements is a highly flourishing business model. It gives significant cost advantages and gives you access to a large pool of talents with the varying skillset for your Web Site and development needs. You can even hire a developer on an hourly basis or project basis without any long-term commitments.
On the flip side, you have no credible data about his competency other than the profile info and the reviews. Fixing a bug or emergency management is quite complicated as the developer's responsibility ceases with the delivery.
Whereas in the case of the outsourced support providers, they work as a company with an independent existence and brand value. Even if your assigned tech is unavailable, they will ensure flawless execution of your project. Addition of new skills is more straightforward as talent acquisition is a routine process for such companies. The companies operate from their premises with better security and multiple communication modalities to ensure continuous availability around the clock.
It means, for sustainable existence going with the outsourced staffing providers is a better choice than freelancers. You can check out MindBees dedicated hiring packages for Full-Time Hiring, Part-time Hiring or hourly hiring for any services which your business demands such as PHP, SEO, Digital Marketing, Mobile App development or Web Design services.
Five ways to choose the right company for your dedicated staffing requirements
Below are some of the indicators of good companies, which you can use for hiring dedicated web developers for your website development tasks, without actually subscribing to the plans.
1. Quality Website
Agreed, anybody can create a website with exciting content. But a well-maintained site with regular blogs, offers or updates about industry happening is a common trait of good companies.
Also keeping a close watch for the changes in their clientele and available talents for hire is a simple yet effective strategy to gauge the performance of the company.
2. Social Media profiling
As part of the Social Media Marketing strategy, every company will have a significant presence in typical social media platforms such as FB, Twitter, Pinterest etc. But to evaluate the technical competency level of the company, you need to focus on their activities in technical forum discussions in the domain. For instance, if a company has multiple active contributors in forums such as Web Hosting Talk, Quora, Stack Overflow, Code Project or expert exchange, it underscores their proficiency in software development. You can go with them confidently.
3. Communication
Outsourcing to a location where English is not their primary language is distress realities for a customer. Effortless communication with the team is crucial in converting your concepts to a digital entity and ensure its flawless execution. You can get some first-hand experience by initiating some chat sessions through the prescribed channels. It will help you to understand the efficiency of their communication channels and use the right one for your required services.
4.Transparency
Transparency builds the foundation of any relationship, including business. You should make the necessary communications from staff selection to billing to avoid any hidden charges.
Always ask for the resume of the candidate with profile details in professional platforms such as LinkedIn. It will help you to verify his credentials in the technical domain. Insist for individual logins, VPNs and multi-factor authentication to ensure data security and to avoid staff swapping.
5. Price
The cost is the single most element in making outsourced dedicated staffing this much attractive. Whether it is in the US, UK, Europe or India, great talents are always in demand and are costlier.
Always compare the plan features and check if service level agreements (SLA) and Non-Disclosure Agreements (NDA ) are available. Such an option, even at a higher cost, entitles you for compensation in the event of service interruptions or security breach.
Dedicated staffing is a practical and efficient way to improve your brand value through high-quality support and maintenance.
How MindBees helps you?
Great talents, affordable packages and quality practices are instrumental in establishing MindBees as the most dependable staffing solution provider across the globe. Our broad range of dedicated hire programs on multiple services such as Hire Dedicated Web Designer, PHP developer, Word press Developer, Digital Marketer etc. empowered hundreds of our customers to keep their competitive edge sharped without any compromises.
MindBees, with its feature-rich packages, transparency and work ethics, assures you peace of mind for all your dedicated staffing requirements.