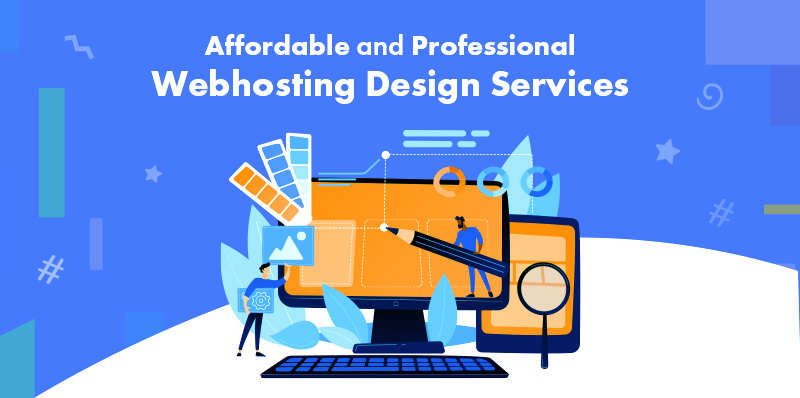 Importance of Custom web hosting design services
Building a dynamic website requires more than building a robust platform. A website that responds to visitor actions contributes to rendering a higher customer success rate. Running the website on a trusted web hosting platform coupled with a professional web hosting design in place provides a much-needed competitive edge to run business and operations.
Most small businesses require a versatile website management platform at an affordable cost. Since they need to act cost-effectively and select web hosting with an affordable and professional web hosting design company to manage multiple tasks. Both web hosting and web design services are inseparable components and play a key role in giving the business a successful start. As a reason, along with the web hosting platform, web hosting design services matter for a flying start.
Use Search engines and search for keywords 'webhosting design services', Web hosting and design packages
The digital environment is dynamic and businesses must realize this fact. Technology stacks come up with new updates now and then. While the growing demand for website customization pops up new challenges each time. In such a scenario, web hosting design gives a viable option to make the website act intuitively, specifically for new businesses and start-ups. Hence, choosing web hosting design services makes sense in the era of customization and rapid digital transformation.
With custom web hosting, a business can solely own its web property and brand it accordingly. Meanwhile, web hosting design can turn the visibility of a business in its favor, leading to more trust and increased credibility. Also, an articulated combination of web hosting and web hosting design helps you thrive and rise above the competition, with a faster turnaround.
Why choose MindBees Hosting Website Design?
MindBees, the website design and development company in India provides creative, cost-effective, and customizable options for businesses. In a digital environment, wherein, more and more businesses want website that can handle the endless load and multi-layered interactive design for visitors, MindBees has plenty to offer. Starting from custom design to responsive website designing, MindBees is the webhosting design partner for your upcoming venture.
There are exciting website hosting and design packages, which also align with the business requirement. The startup package offered by Mindbees is available at $999 which has a multitude of options for web hosting design. Get features such as custom design homepage, conceptual web design, responsive website design, conceptual sub-pages, SEO semantic HTML coding, Mobile and Desktop friendly design, free back-end support and fast website delivery. While the Advanced Package offers more features. Custom designing, multiple website concept, design revisions, color schemes, responsive website, Bootstrap 4.0, banner effects with Java/jQuery, 8 sub-pages, free support, and more.
WHMCS theme customization & Integration Services
Billing automation, though a backend process, requires critical attention. Many times, the website may stop working simply because the payment due date expired. This can be a huge blunder for a small business that is trying to build its online reputation. Considering such a scenario, we at MindBees have developed an integrated solution for our valued customers. We have provided the option to enable WHMCS integration services that are intelligent and comprehensively cover billing automation, support, and data analytics, all in one.
MindBees' WHMCS integration services help the owner of the website to automate billing and provisioning for the website. This feature ensures that customers will never have to face a situation where their account remains suspended without any notification. WHMCS integration services come with a range of options for the customer to manage their account and billing processes. It has powerful tools to enable customer management, helpdesk support, and data analysis. Customers can get the benefit of custom modules & themes, multiple billing options, multi-currency billing, in-built analytics, and helpdesk for support and hassle-free configurations.
WHMCS integration services are available at $99 with the startup package. Meanwhile, with the basic package, the integration can be availed at $299.