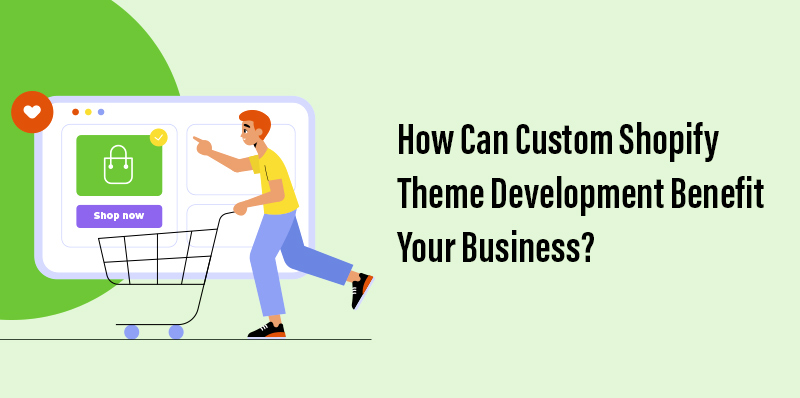 Shopify has made it possible for thousands of people to operate a small business at minimum costs. The online marketplace host has been a game-changer for small businesses and there are people who have made millions just selling on Shopify.
A custom theme is more or less like the decor of your showroom, it gives the people the first impression of your online store. You want it to be clean and easy to navigate and not clash with your products. The theme should not take attention away from your listings but accentuate them instead.
Shopify Themes
This is where custom Shopify themes come into play. Although a standard Shopify theme has a lot of advantages a custom theme gives you a lot more control over the elements. A standard theme is like a band-aid on a wound. It might look good at first but in the long term, it may not be the best option.
Custom Shopify Development and why to get to a custom theme
The user interface will be designed from the ground up so that means you get to have a say in where the elements are. From aesthetics to how you want the store to function will be under your command and you can do what you want with it. This way you truly make a store that is an implementation of your vision.
The store this way becomes truly unique and people will be able to recognize it with only the theme itself.
Clean Code
Since the load of the code is less you can easily have a faster loading time. Google has been very adamant about your loading times and will penalize you in the future if they are more than the standard, affecting your marketing strategy in the long run.
Using custom code means that you can let go of the things that you may not need or might not be using. This way you can reduce loading times and give the people coming on to your store a better time. A streamlined back end means a fast and responsive front-end.
Unique design
As stated earlier you get a unique design that can truly represent your brand and be on point too. Having a theme that is in sync with your branding is necessary as it helps you be consistent throughout your advertising and social media.
Being in sync on different platforms helps you build a brand identity that people can recognize instantly. This also means that you have consistency across various mediums.
A unique theme will help you achieve this and in the long term make your branding look more coherent. You also get to have more say in what is good and what is not for your brand.
Functionality
One of the major benefits of you having a custom theme is that you get to have any added functionality that your business might need. You can also get rid of wasteful expenditure and remove the functionality that you do not need.
This is great for people who have physical stores too as the stock themes cannot do you full justice. Having the custom functionality that suits your needs is a great way of optimizing your web store. You can have it as an extension of your brick-and-mortar store.
Why do experts not recommend standard themes?
Limited or no updates in the future
The theme is set as it is and any bug may or may not be addressed by the developer. The maintenance falls on you and your coding skills or your Shopify Partner's. This is a tricky scenario as not many people are great at coding or just do not want to handle that aspect.
Slow Loading Times
Since you cannot change the code there might be a lot of code that might work against you. Hefty code means slower loading times. As discussed earlier google takes this metric very seriously and slower loading times can be a problem in the future.
Monthly Fees
Paying for a theme every month can turn into a hefty bill in a few months. You could have bought a custom theme for this price point. This way not only do you add more bills to your cost of operations but also add another variable to the equation. You want your store to be failsafe and minimizing your variables is the best way to go about it.
Why Mindbees?
We at Mindbees have been making Shopify themes for more than 14 years and focus on aesthetically pleasing themes that let your personality shine through. With our expert team, you can get a theme that not only is different from the rest, it also fits your branding like a glove.
Mindbees has been dedicated to producing themes that excite clients and prospective buyers alike. We will not rest until you get the theme that your company deserves. Our Startup package is perfect for new businesses looking to find their foothold in the industry. For the more experienced clientele we have the Premium package that will take your theme to the next level. Schedule a call with us or Request a Quote, and we will be more than happy to discuss pricing and what we can do in your budget.